Just a few of my DCU's I'd thought I'd share!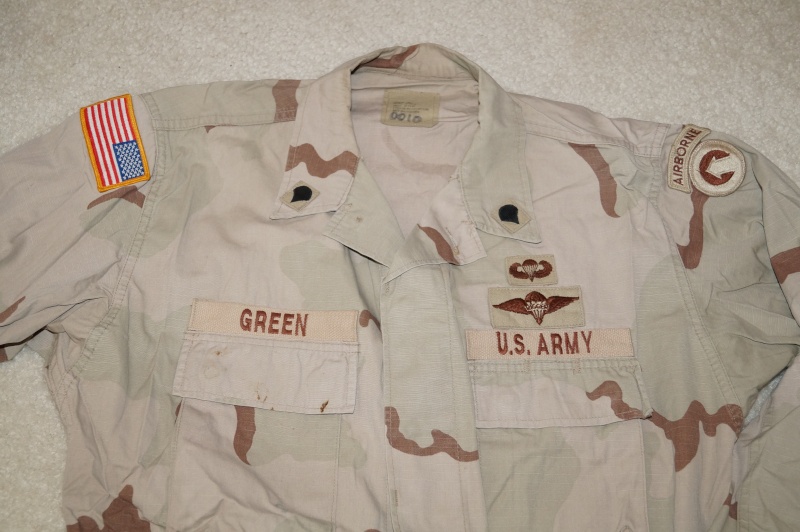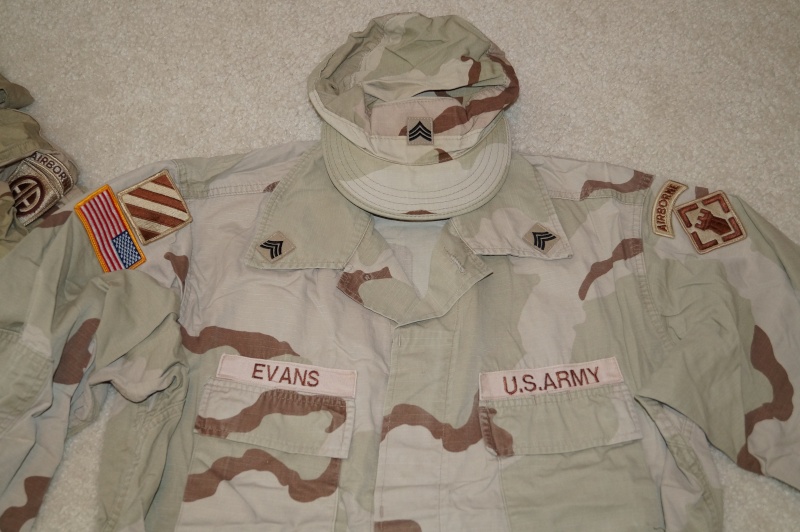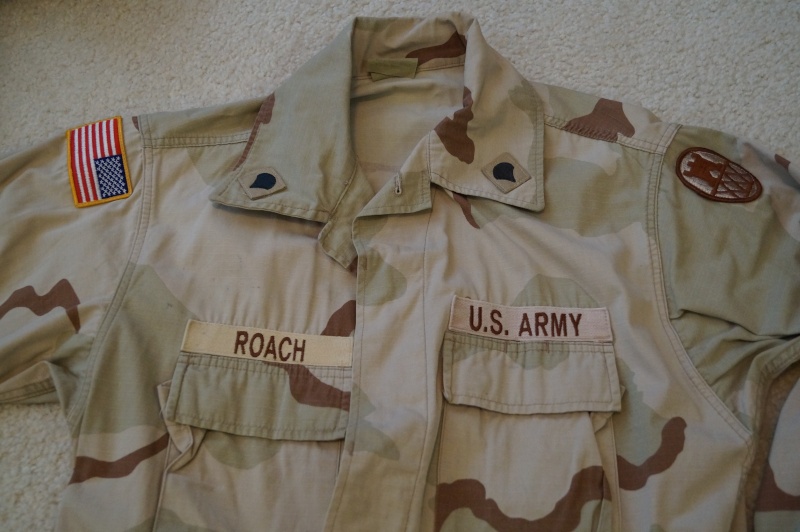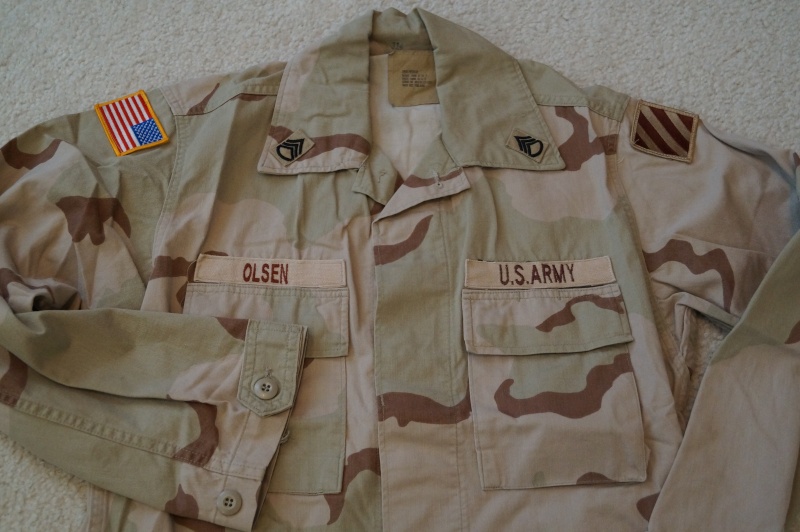 This DCU is made of non ripstop material and dated 1990. The cuffs are narrower as compared to later DCU's. Also, the tan Army tape is sewn over the earlier green nylon Army tape.
Close up of the sewn over Army tape.
These two I picked up together which shows the promotion of Spc DeJesus to Sgt DeJesus. First DCU had an Army Commendation medal in the pocket. Both have the Combat Medic Patch.