Hi All,
Heres a patch of the Afghan president protective service. From what I have been able to determine they are a relatively small team of Afghans tasked with protecting president Karzai. They have been mentored by the US state department since 2005.
Info from: http://www.afghan-bios.info/index.php?option=com_afghanbios&id=2462&task=view&total=2614&start=52&Itemid=2
The State Department's Nonproliferation, Anti-Terrorism, Demining and Related Programs
(NADR) account supports a program for the training and equipping of the Afghan Presidential
protection service, which protects the Afghan leadership and diplomats.(20100812)
From February 2005 – April 2006 (1 year 3 months) · a seven man team of· the· Department of State's Antiterrorism Assistance Program (AAP), trained 340 Presidential Protective Service agents conducting all aspects of security and close protection for the President of Afghanistan.
Afghan Airmen, operating an Afghan Mi-17 helicopter in black-out conditions, flew their aircraft to and from an austere, unlit landing zone in a training mission 22 August 2011. This training mission was practice for the Afghan Air Force's real-world mission to airlift the Afghan Presidential Protective Service anywhere in Afghanistan to include a new requirement for both day and night operations. This new capability will allow the AAF's Presidential Airlift Squadron to use the cover of darkness to help conceal Presidential movements.(20110822)
[img]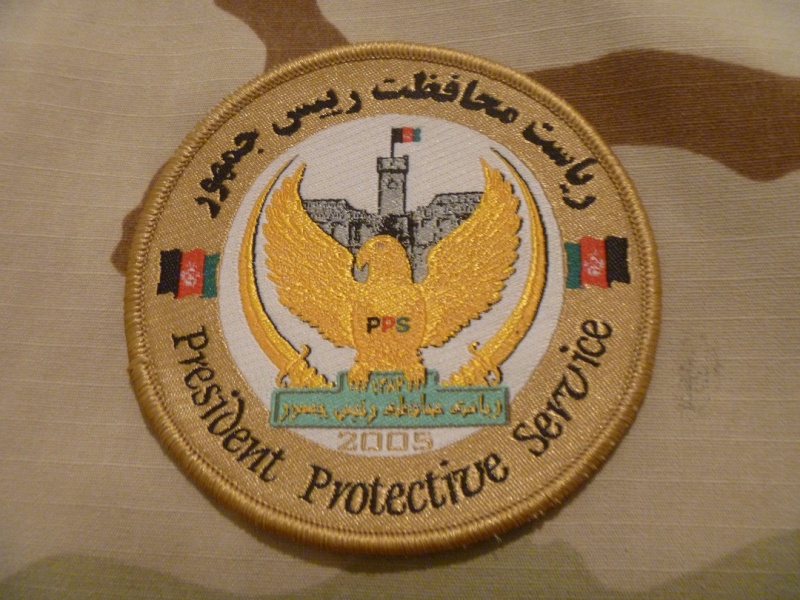 [/img]