This is all just a guess but my gut tells me it's right.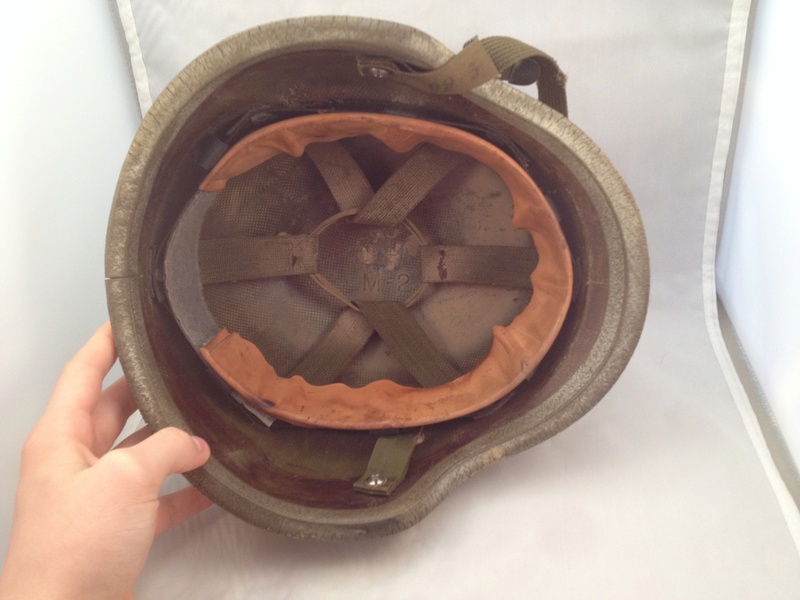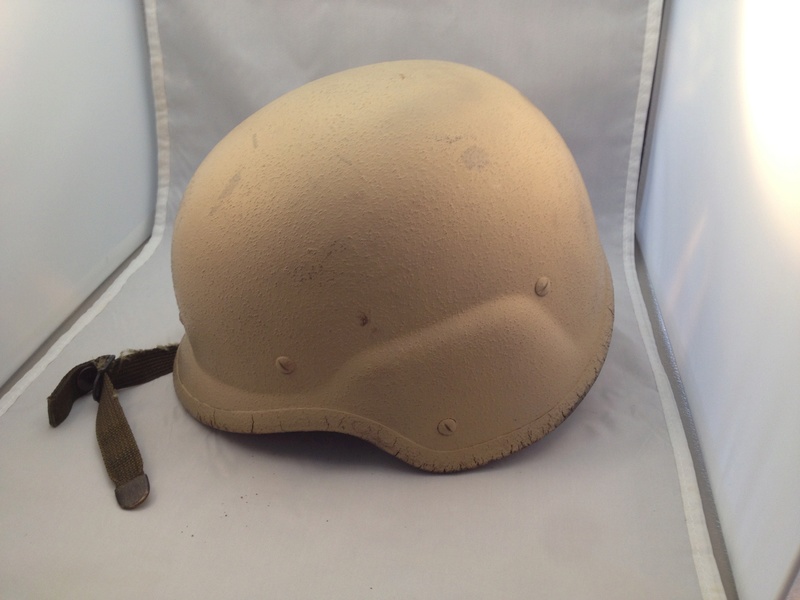 To me there is no question that it was used in the middle east, it's got the same sand inside that I have found in a lot of my Saddam era Helmets, the only question is who used it? A journalist? A contractor? Or an Iraqi soldier?
It has at least 4 different colors of tan paint on it, although it's hard to tell from the photos, some are big drops, and some is just over spray.
All the different colors of paint make me think it was close to a bunch of other helmets done in an assembly line fashion, which makes me think it was done for a whole units of the IRaqi army, not a one-off for a journalist.
Part of the chincup has been removed, perhaps the wearer just didn't like the feel, or perhaps they had a beard and couldn't wear it as it was intended to be worn.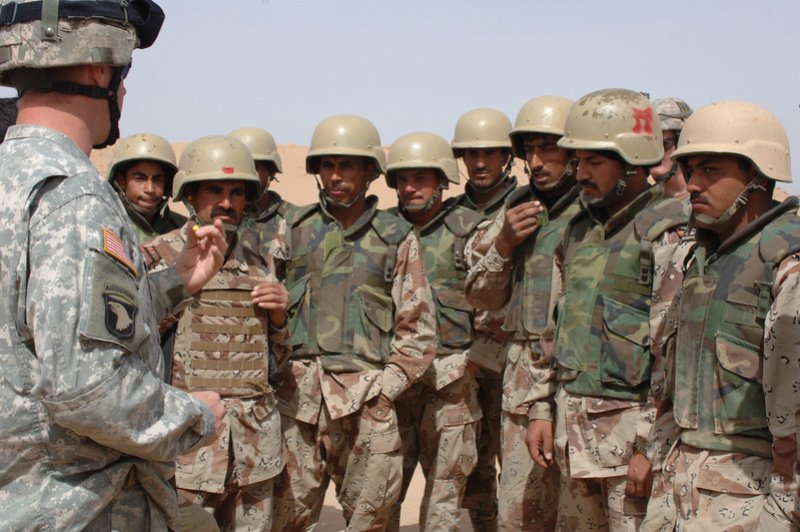 Similar helmets being worn,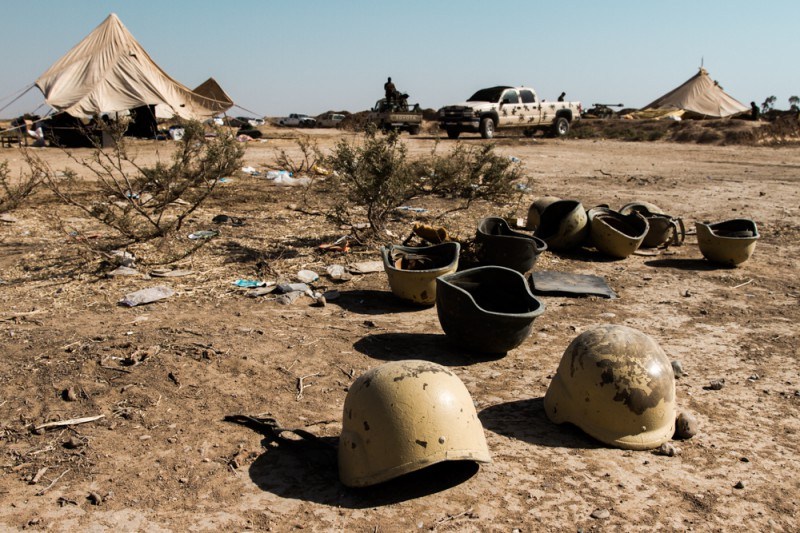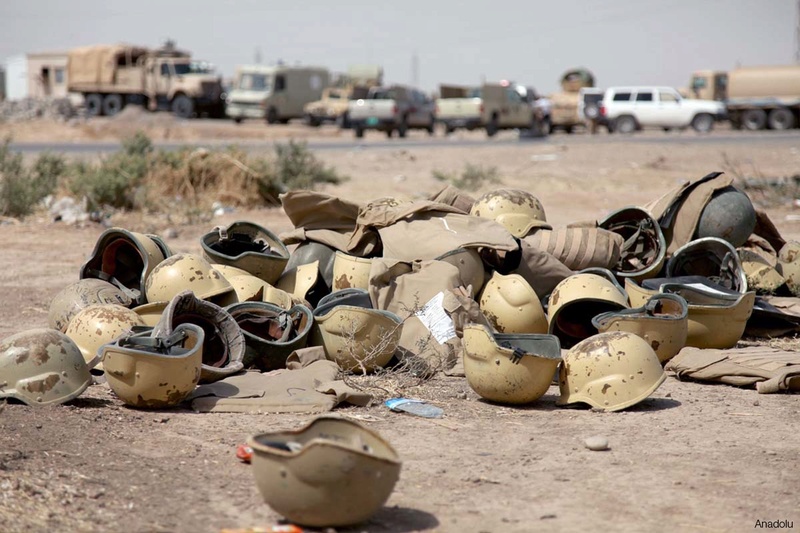 Similar helmets abandoned by Iraqi troops, perhaps that is how my helmet got the sand inside
I plan to display it upside-down with a large professionally done print out of the helmets laying on the ground behind it.