This is my Post 2003, Iraqi Air Force Officer Visor Hat in a size of 56.
The eagle on the front has Velcro to attach it to the hat.
The sweat band is made of 1/8 in. thick foam covered with a soft velveteen like material.
Notice the unusual label inside. The material that covers the seam in back is also very colorful.
Bob
[ur
l=https://servimg.com/view/18617670/98]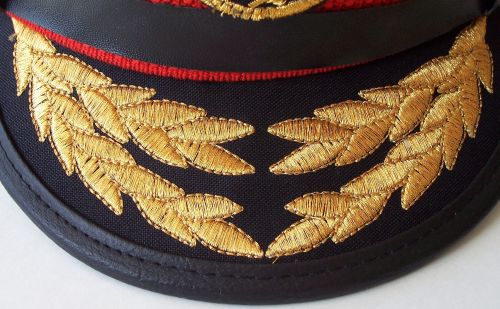 [/url]