soviet belt from Afghanistan (find in 2004)

usall

MODERATOR





Posts

: 723


Join date

: 2011-12-07


Age

: 29


Location

: Belgium

Hi everyone,
Soviet belt from a french soldiers (find in 2004).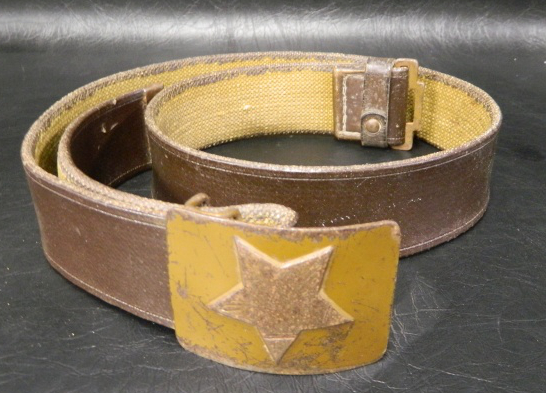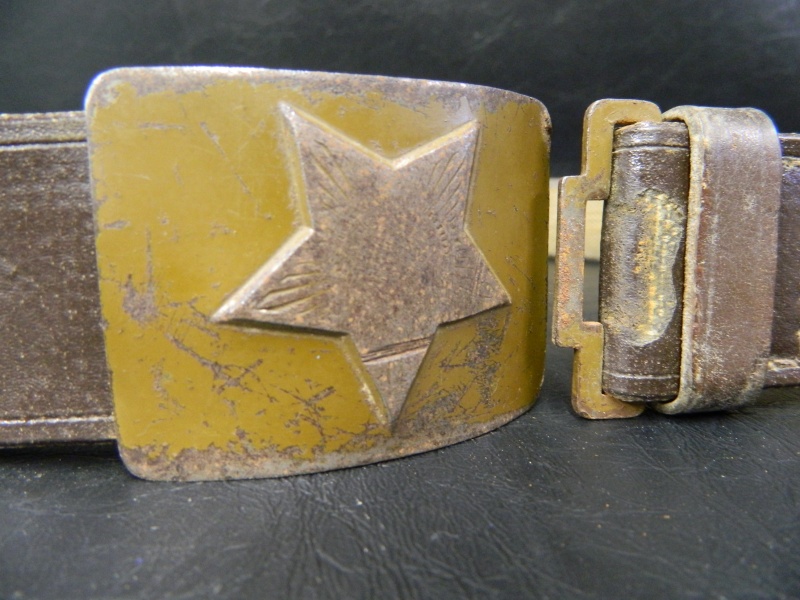 Thanks,
Usall

zvez

Master Corporal





Posts

: 242


Join date

: 2010-01-18


Location

: georgia

looks like maybe the afghans filed off the soviet logo, perhaps when they adopted it for wear, neat item.

usall

MODERATOR





Posts

: 723


Join date

: 2011-12-07


Age

: 29


Location

: Belgium

Yes, is possible or north alliance use ?

kriegsmodell

ADMIN





Posts

: 1873


Join date

: 2010-03-20


Location

: Central Illinois


I like this a lot. Especially the filed off star detail. Great Piece!

_________________
"I looked up at the bunker in front of me and saw a khaki-uniformed NVA with a pith helmet, chest web gear, green Bata boots and an AK, Type 56, and no other identifying insignia. Then I shot him." -- Sergeant Tony "Fast Eddie" Anderson, RT Kansas, TF1AE, 1971

"My God, where do we find these men?" - President George H. W. Bush commenting on 1st SFOD-Delta after the Operation Acid Gambit rescue of Kurt Muse.

"Whom shall I send, and who will go for us?" Then I said, "Here am I. Send me." - Inscription on the dog tag resting on the flag-draped homeward bound casket of an American Special Opearations warrior killed in action in Afghanistan, July 2005. - Dick Couch - Chosen Soldier

"Choosing to die resisting rather than live submitting they fled only from dishonor and to meet danger face to face." - Lieutenant General John F. Mulholland Jr, USASOC Fallen Soldiers' Memorial Ceremony, 25 May 2012.

usall

MODERATOR





Posts

: 723


Join date

: 2011-12-07


Age

: 29


Location

: Belgium

Thanks