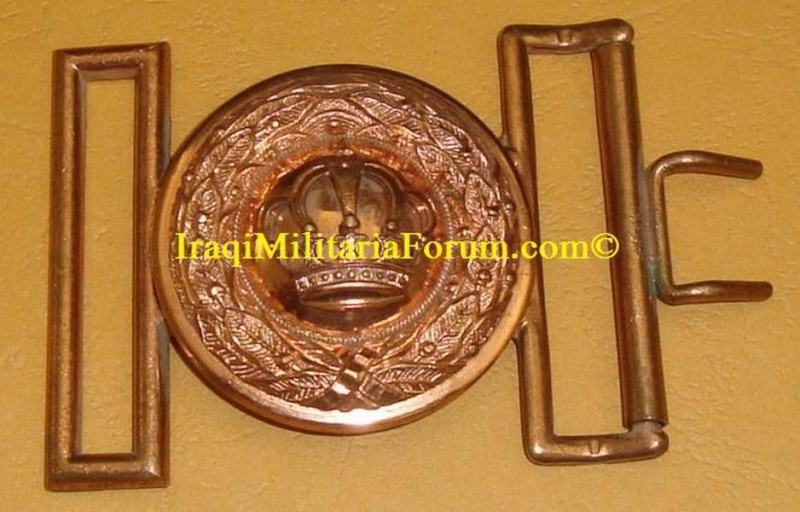 Iraqi Kingdom Military Collage Belt Buckle
I just picked up this beautiful Kingdom belt buckle here in Iraq, I was told the piece was found in Baghdad. The buckle looks similar to an SS buckle has the crown with looped Crescent Moons for the Iraqi Kingdom.
-These type of buckles were worn in the Military Collage on the Officers cadet uniform.
I am still conductiing research on this rare pice of kingdom of Iraq military history, if you have any information on it please help by posting it here on this thread.
Thank you
Lorenzo