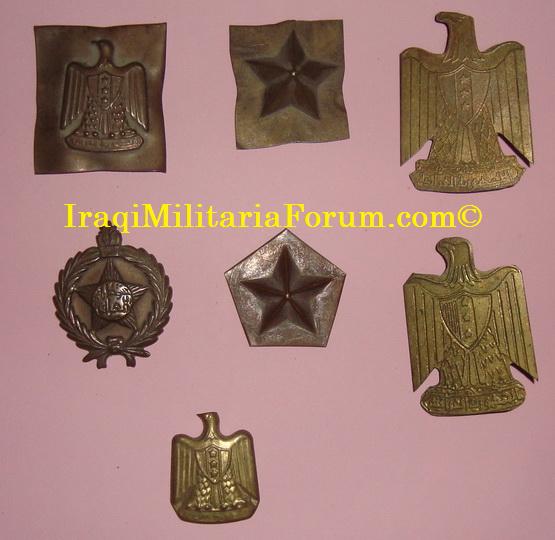 Unfinished Iraqi Military Stamped Insignia
These here are unfinished factory stamped manufactured Iraqi Insignia. I am not sure why these are unfinished I can tell you how I think they were not finished. I feel that during the invasion of Iraq in 2003 by Coalition forces Iraqis started looting the Factories that would manufacture them. They most have took everything that was not bolted down; now they are finding themselves in Antique shops and on the street markets for sale.
I would like to see more items like this so if you have any unfinished Insignia or Badges from Iraq please post them here to start a discussion on them.
Thank you for viewing I look forward to your future posts.
Lorenzo