I bought this pouch awhile back at the flea market. It seemed interesting at the time. I have not been able to identify the manufacturer due to:
1. The pouch is sterile.
2. I have dated this pouch from the buckle to late 90s', i.e. usually harder to date older items.
I am certain this is a radio pouch because of its construction. It has a unusual top flap, when closed, that leaves a hole in the top of pouch.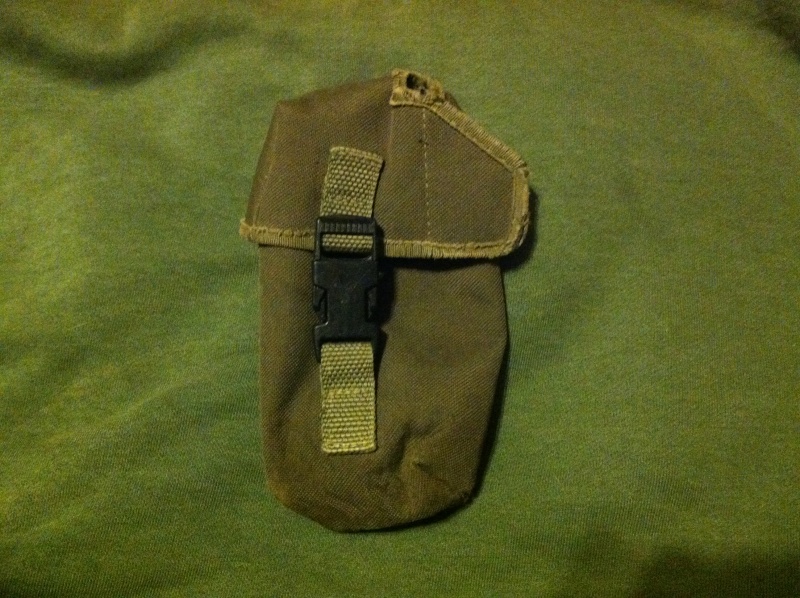 I have circled the area that makes me think its a radio pouch.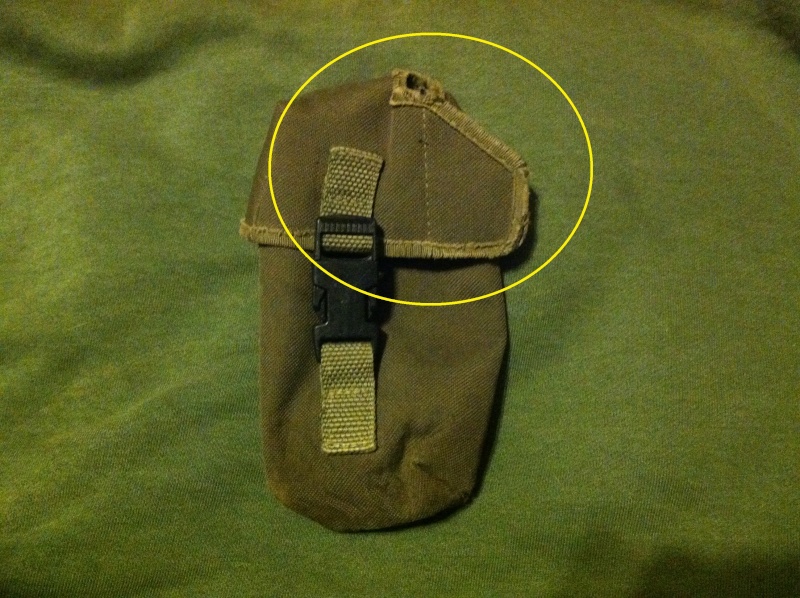 Buckles. The stitching looks, in my opinion, really good.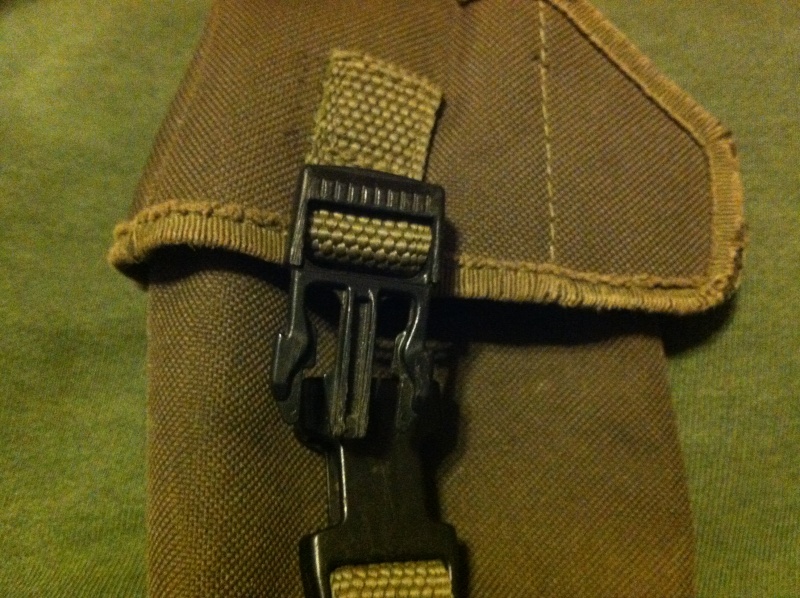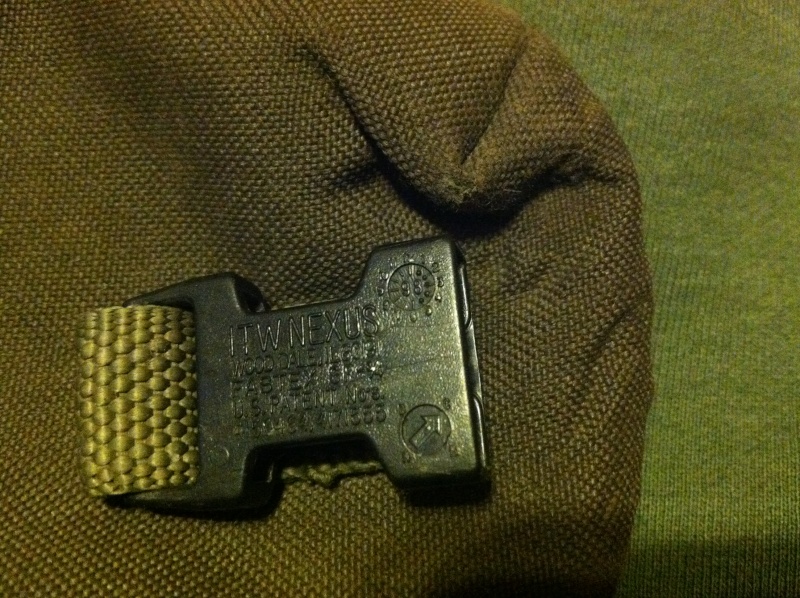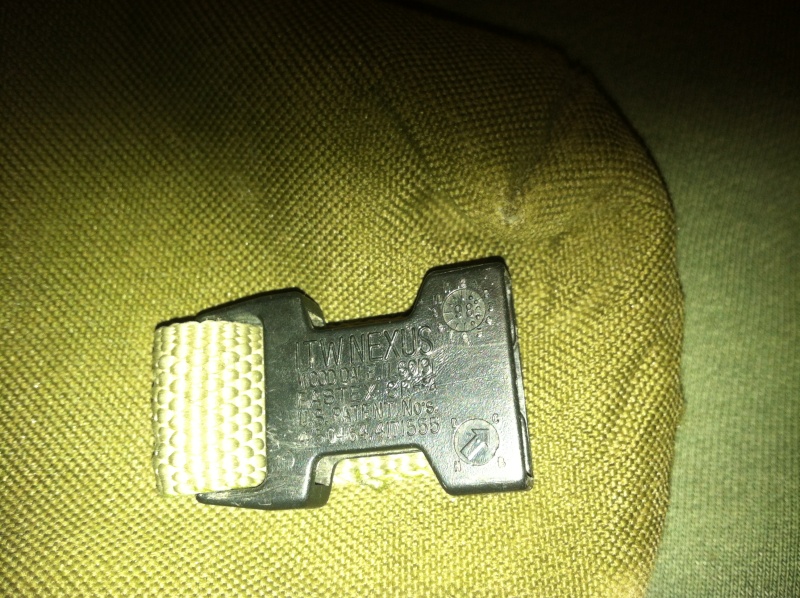 The rest of these pictures lead me to believe that this pouch may be rigger made, or? If the buckle dates are relatively true, there wasn't PALS available at this time?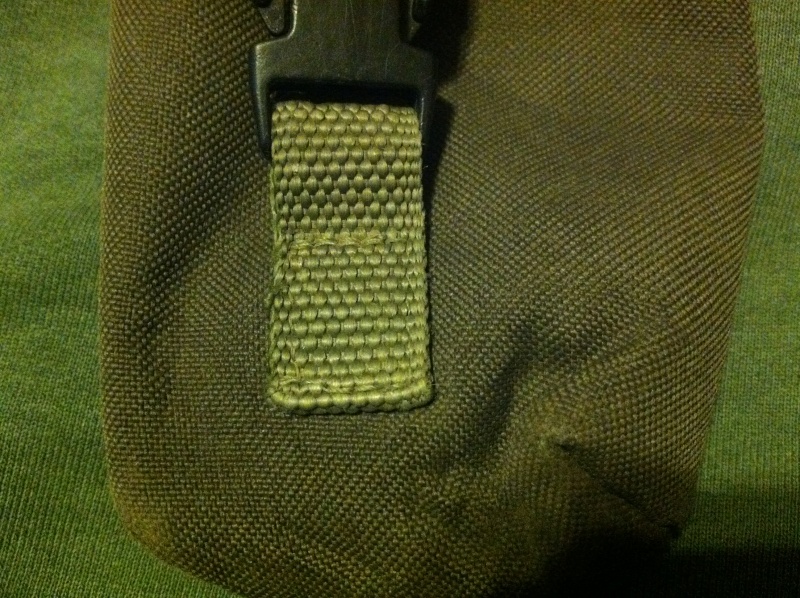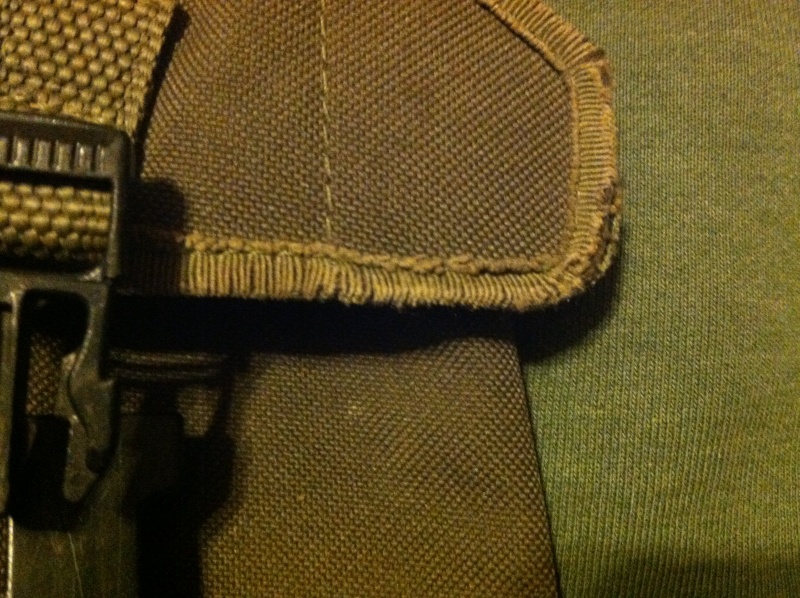 Strap material seems "cheap", however sturdy.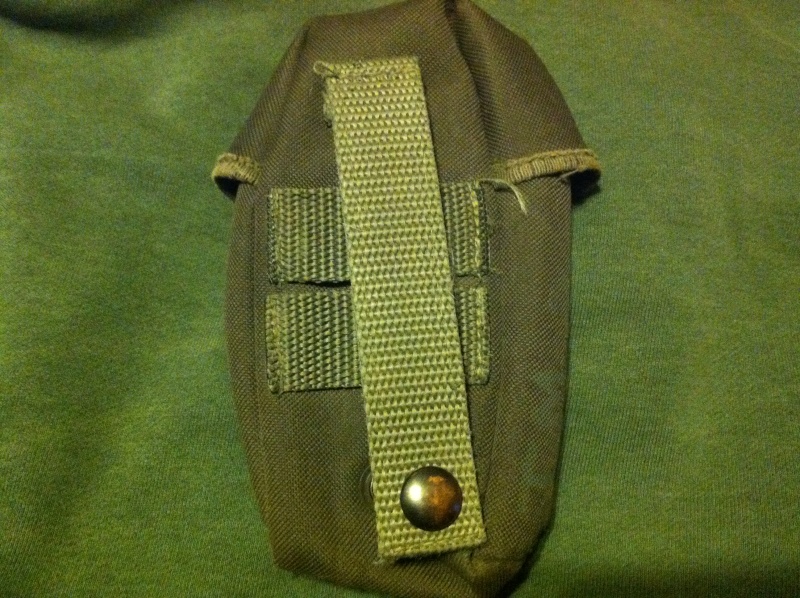 The two horizontal PALS straps seem to have been burned (like you burn paracord ends).
Also, there is some obscure lettering. I didn't notice these letters/numbers until I took the photos.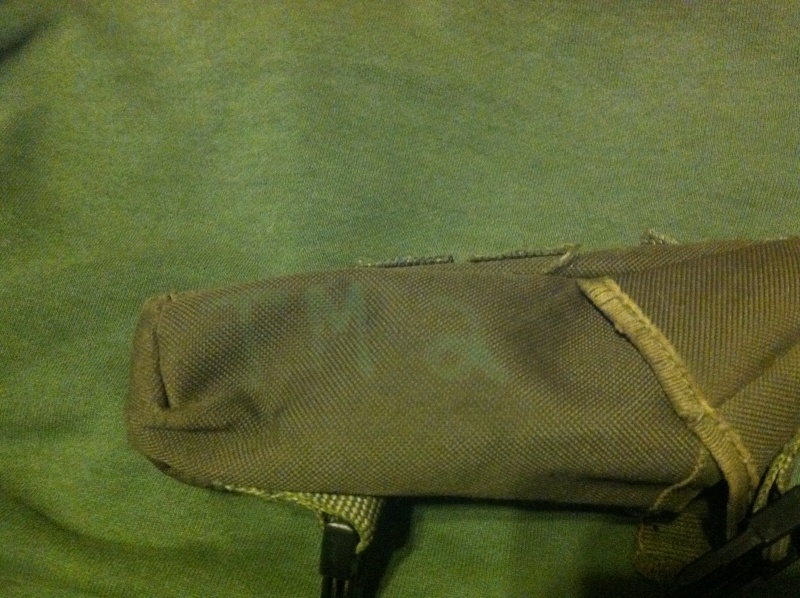 Any thoughts?
Arron.