Hello all,
Is there somebody here who is familiar with markings on military vehicles ? I try to identify combat vehicles on some pictures of the invasion of Iraq based on their markings, but it's very difficult and I didn't find information online... for example, some vehicles have markings like :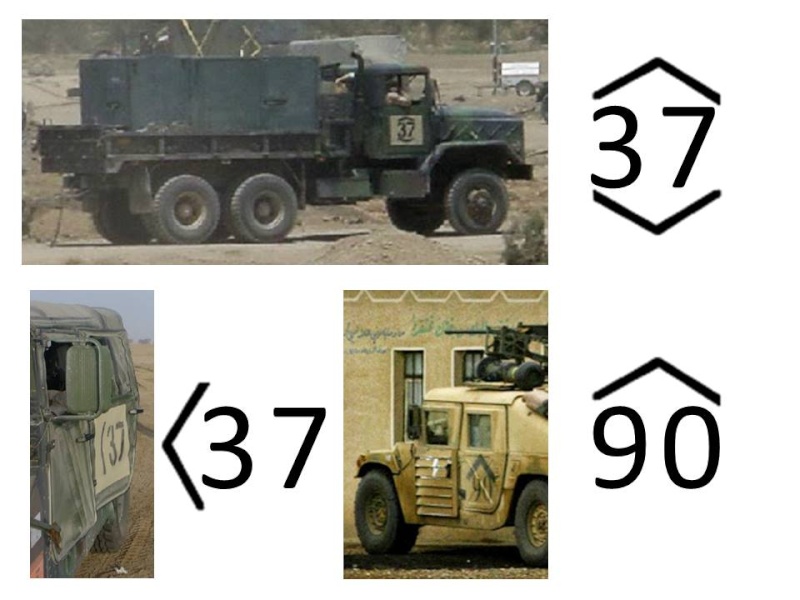 What is the meaning of those markings ? how can we read them ?
Thanks for your help !
P-E