I've noticed that some special forces vehicles in Iraq has drawings on them. However, I don't know their meaning. Is there someone here able to help in identification ?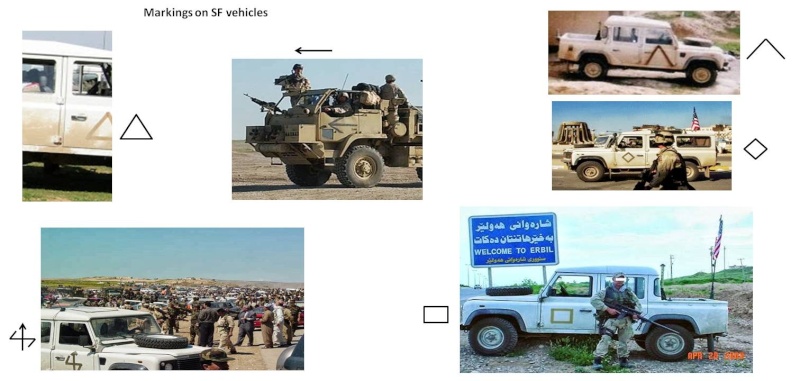 I'm not 100% certain, but I guess the Black Sheep is the symbol for ODA 391 (and / or oda 392) because in the book "Roughneck Nine one", the chapter 6 is called "Birth of the Black Sheep" (page 43).
What's your thoughs guys ? Any help is welcome. If you've noticed others markings, please add them in this topic !