The first uniform is based on the Chinese PLA Type 07 ripstop camo fabric and has slanted pockets in front similar to the US ACU Uniform.
This pattern was adopted by the ISOF somewhere around 2010.
The shirt has a pocket on each sleeve and Velcro to attach patches.
The front is held together with a zipper which is covered by a flap with Velcro.
The shirt and pants both have the same label.
The pants have a cargo pocket on each leg, a slant cut open pocket on each hip and a pocket on each hip covered
with a flap that is held down with sewn down Velcro. The front and back pocket have an elastic drawstring to pull the
top of the pockets closed.
There is a small pocket below the right knee.
The fly has four buttons The leg bottom has a draw string to close off opening.
The waist has four narrow belt loops and three wide one to accommodate the combat belt. There is a draw string
sewn in the inside if a belt is not used.
Bob
shirt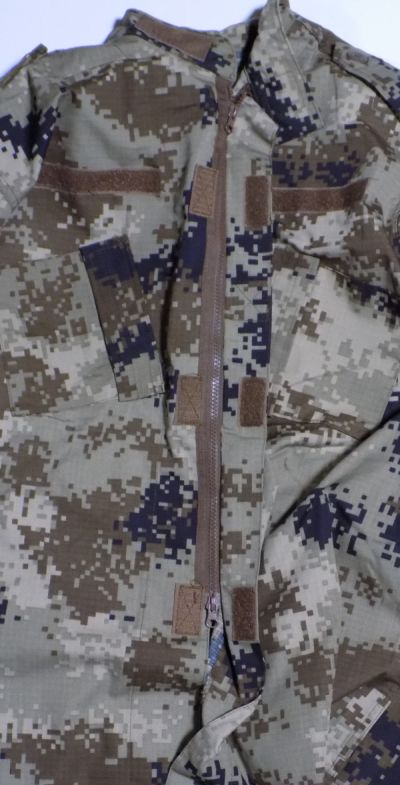 shirt zipper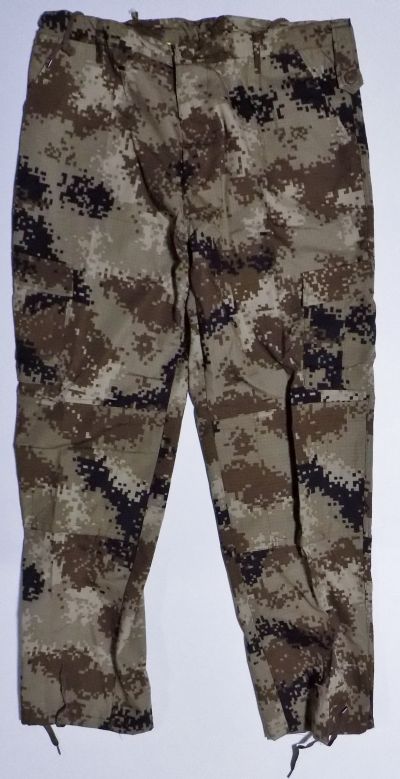 front of pants
back of pants
shirt and pant label
The ISOF black uniform is also made of a ripstop nylon like the above uniform. The pockets are the same on the shirt with
the addition of a place for three pens or pencils between the left sleeve cuff and elbow.
The pants are the same as the above uniform with the addition of a small pocket on the left leg below the knee.
shirt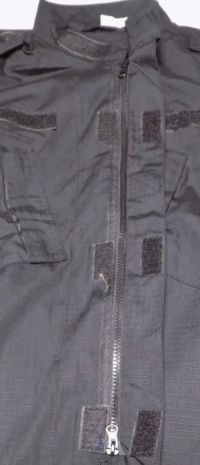 Shirt zipper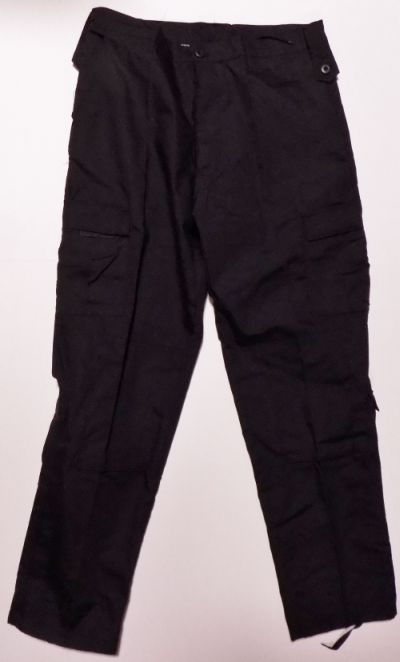 Front and back of pants
shirt and pant label
Both of the above uniforms are Chinese made.