Picked up another Afghan flag at the Raleigh Military Show. This type of flag was flow over the smaller based and other locations occupied by ANA and/or Coalition forces.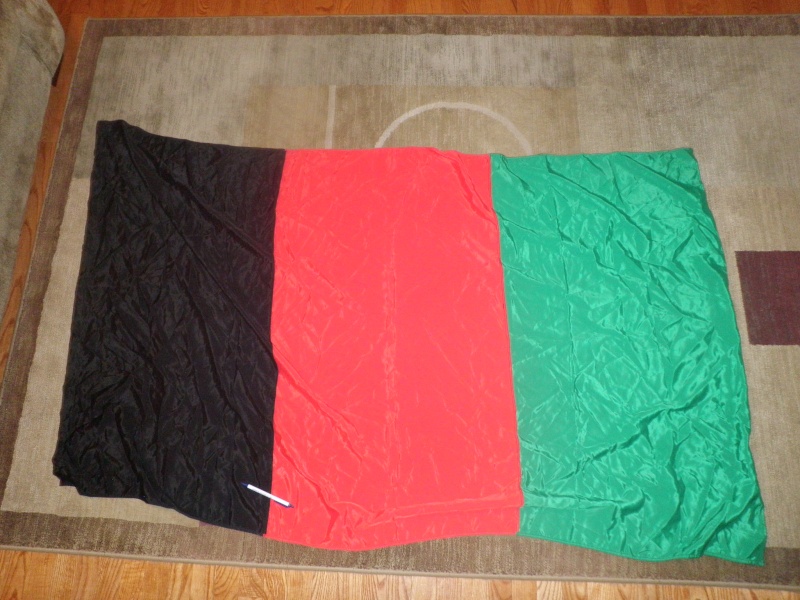 Here is a pic taken from Salem News showing a similar flag being flown over FOB Joyce.
My first flag is posted in my listing for a Makarov shoulder holster (which is made smaller and not as nice as this one).
Tom