I picked this piece up recently and wasn't entirely sure what it was. I was certain it was Afghan made, but didn't recognize the design. Two members on the forum helped me identify the bag as an Afghan copy of the British ammo grab bag. See link below.

Link: https://oefoif.forumotion.net/t2812-mtp-ammunition-grab-bag

However, one thing that puzzled me was the waist strap on the back. It wasn't until it arrived and I started examining the piece that I realized not only was it an ammo grab bag, but it could also be used as a small chest rig as well. To be honest, it is quite an ingenious design. The one strap goes around your neck and the waist strap fastens in the back. The neck strap/bag handle can be shortened or lengthened depending on the individual. It can also be carried like a bag over the shoulder.

No makers tags or marks anywhere that I can see. Unfortunately, one of the plastic buckles is broken, but the velcro strips would help hold the magazine pouches shut.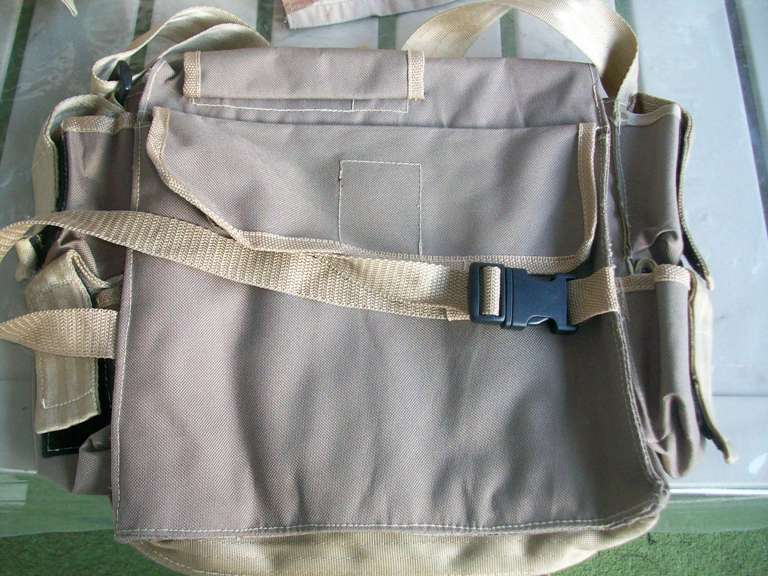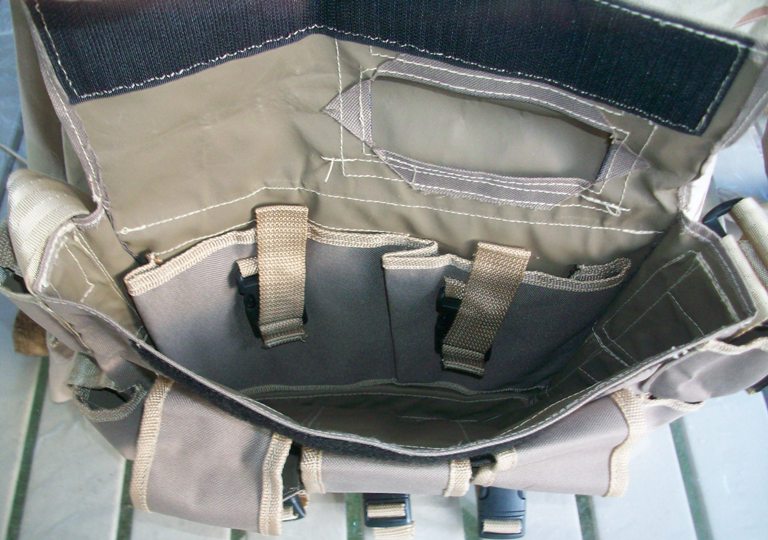 Last edited by nkomo on Sat Feb 16, 2013 5:19 pm; edited 1 time in total