Hi Guys.
After searching the web, to no avail,Can anyone confirm /deny, that this belt is a USMC issued belt, or is it a purely commercial piece
On the buckle there is an NSN number- NSN 8465-01-322-1995, if that helps any!!!
Either way it's doing a great job of keeping my Jeans up,so no great shakes if it is a commercial piece.
Thanks for looking fella's, Gary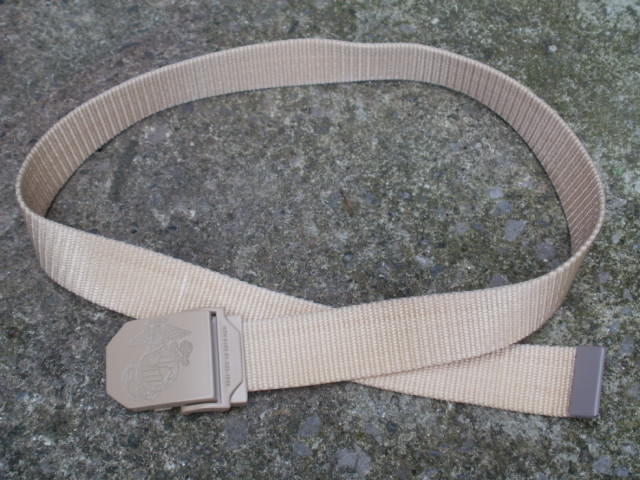 Last edited by Easy Gee on Wed Jun 15, 2011 3:53 pm; edited 1 time in total