U.S.-Iraqi patch

BM

Sergeant Class I





Posts

: 523


Join date

: 2013-11-12


Location

: Southern Minnesota


Cap Camouflage Pattern I

Sergeant Class II





Posts

: 406


Join date

: 2016-04-20


Location

: Norman Oklahoma USA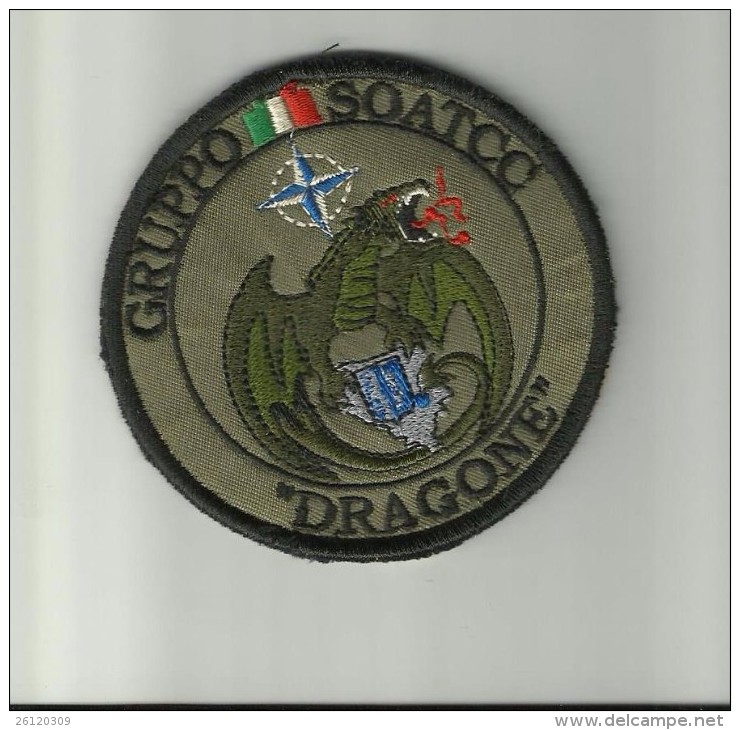 I googled SOATCC and found this patch, since one has a US flag and one has Italian I thought it might be NATO, I searched NATO SOATCC and found SOttosistema Avvistamento Tattico e Comando e Controllo which means Subsystem Sighting Tactical and Command and Control. But then later in my search I found a facebook post where you or your friend asked about it and somebody also linked the patch and mentioned SOATCC, I'm just leaving this here so I don't feel like I wasted my time.
The cigar in Arabic might relate to the "smoked" and just be poor translation

DeOpressoLiber

Sergeant Class II





Posts

: 427


Join date

: 2013-05-31


Location

: MI

Interesting. It seems to be an OIF era patch made in Kuwait. I would have guessed something US as well, looking at the MP, Intel and artillery insignia. Perhaps a co-op of US, Iraqi and Italian armed forces? Or SOATCC stands for something completely different...

Bagman6

MODERATOR





Posts

: 703


Join date

: 2015-04-15


Location

: America

Good morning. Shot in the dark but here goes. SOTAC is a Special Operations Terminal Attack Coordinator. Basically an SF FAC or ETAC. SOATCC could possibly be a derivative of SOTAC? Perhaps the abbreviation for the Italian of SOTAC? Special Operations Attack Terminal Combat Control?

_________________
Semper Fi
Jeff

BM

Sergeant Class I





Posts

: 523


Join date

: 2013-11-12


Location

: Southern Minnesota

Thanks for all the replies from the above members.
I did some more research on Google and came up with the same as Cap Camouflage Pattern I.

SO ------------------ A----------------- T ------------  C---------------  C                    
SOttosistema per l'Addestramento Tattico, il Comando e il Controllo
 Subsystem for the tactical training, command and control
From what I gather it has to do with battlefield communications and is part of
a system used by some of the European Countries in NATO. Just why the US Flag
in the patch is still a mystery. Why the field artillery and MP insignia in the patch?
Bob