Does anyone have any information on this badge (patch)?
I did a Google Search and could only come up with the town of
Leominister, Massachusetts and their city patch has 1915 on it.
They also have a K-9 unit but what does it have to do with Iraq?
The Arabic on top says "Directorate of Police Dogs".
Thanks in advance.
Bob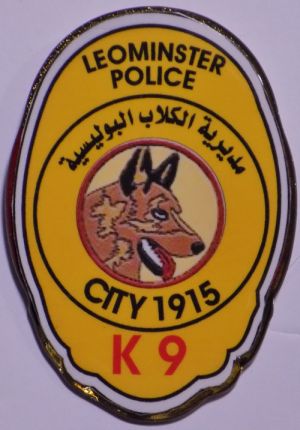 The second picture is of the same patch on the left but different style from 2015 in the market in Baghdad..