Hi All,
Here are some of the insignia of the Afghan Partnering Unit (APU).
The APU is a Afghan special forces unit with member drawn mainly from the Afghan commandos.
They are equipped in the hyperstealth uniform and to a lesser extent have been seen in multicam. Along with better weapons and equipment than the regular Afghan forces.
Article on the APU: http://www.reuters.com/article/2012/01/25/us-afghanistan-nightraids-idUSTRE80O16B20120125
All photos are open source.
I hope this information is helpful.
Cheers
Jason
[img]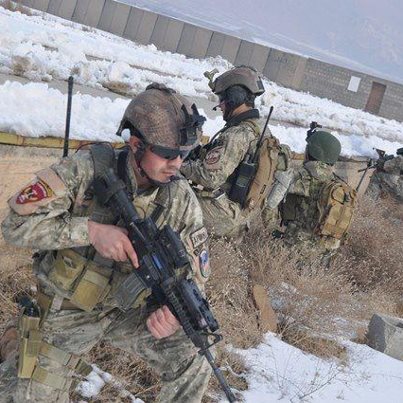 [/img]
Last edited by aussie digger on Thu Mar 28, 2013 4:48 am; edited 1 time in total