ERU and SF patches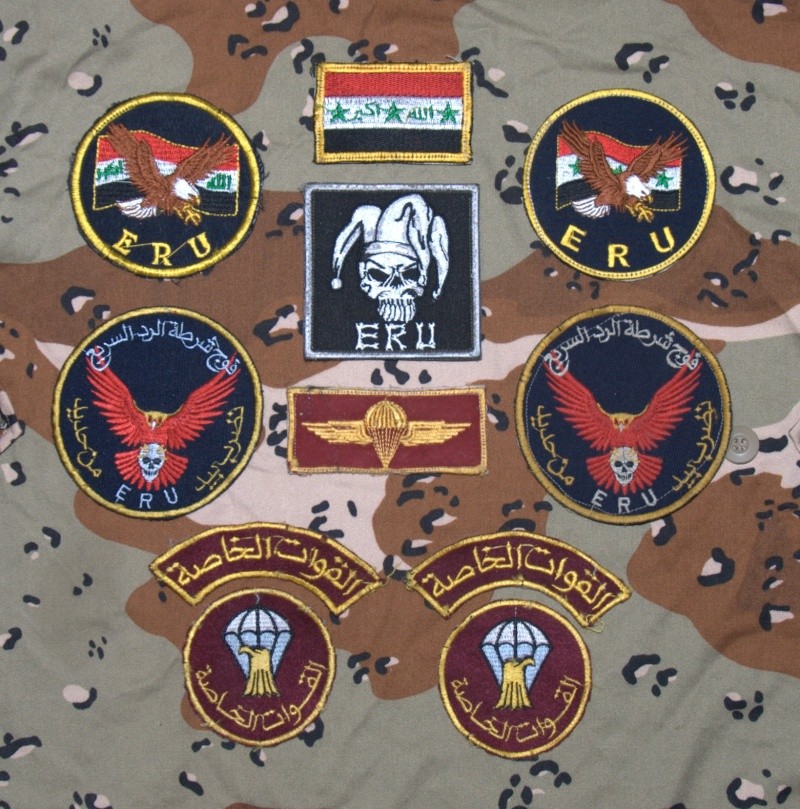 Iraqi SF beret and patches from an ERU instructor.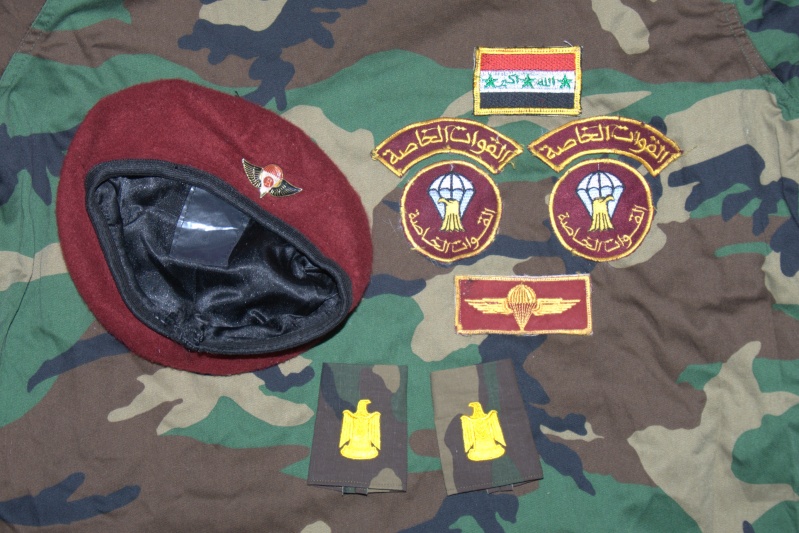 Just some of my ERU, Iraqi Police, Iraqi SF and US SF camo uniforms collected between 2007-09

Iraqi Major's shirt. Iraqi's Wearing SEAL patches wasn't common but did happen. Shirt is a Tru Spec straight out of the camp Q store and customised by the onsite tailor.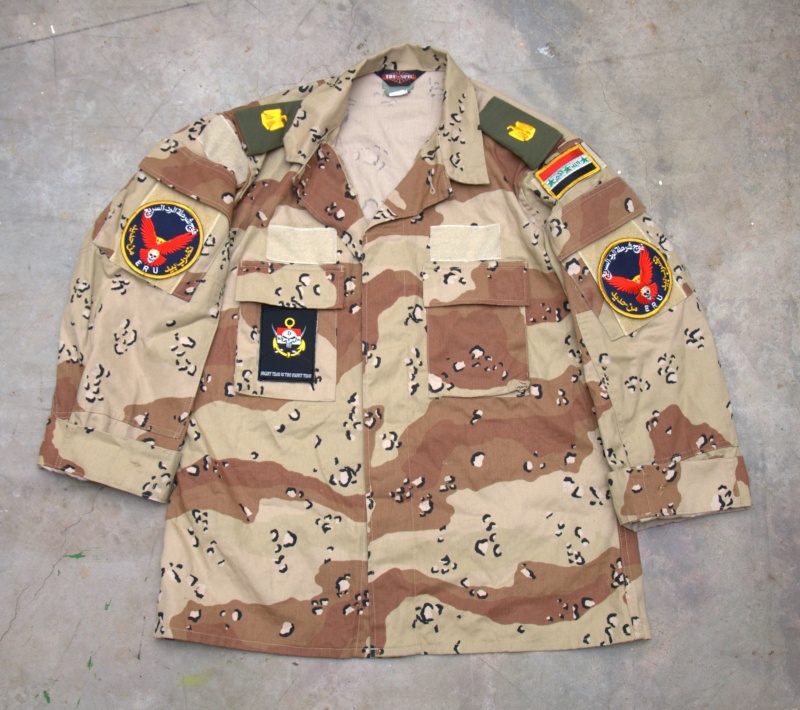 Wall banner with best wishes from the boys
The guys tooled up mid 2007