Black Chest Rig - Unknown Maker

MyZone

Chief Warrant Officer Class III





Posts

: 1359


Join date

: 2011-03-12


Location

: East Coast US

Anyone know the make / model of this chest rig ?
Thanks,
MZ♠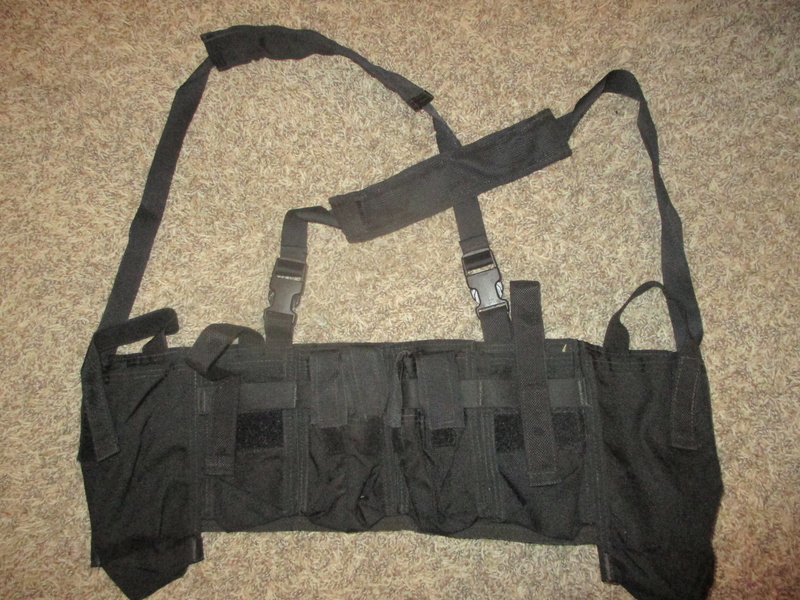 Mercenary25

ADMIN





Posts

: 3708


Join date

: 2010-01-09


Age

: 31

AWS chest rig. Called Striker I believe. As used by CAG.

taucco

Master Corporal





Posts

: 282


Join date

: 2010-06-05


Location

: italy

In its most recent variant. Still available for sale. http://awsin.com/proddetail.asp?prod=52998


A lot of history from this design (lbt 1961 anyone?). AWS states it was designed in 1982, while most likely it was conceived (by a gentleman named Paul Howe) before Panama, its first pubblic appearance.



taucco

Master Corporal





Posts

: 282


Join date

: 2010-06-05


Location

: italy

-AWS went unchanged with this design until today (only the waist band which was made non removable sometimes after 1997)
-Blackhawk was the first to copy and improve it by adding flap for the mag pouches, extra pouches in front of the lateral pouches and a map sleeve, no later than 1994. It went by the name "low profile chest pouches" and was in production i think until 2001-2002. This design was very popular with CCTs, can be seen in many photos.
-LBT chimed in some years later than blackhawk, with a clone of both the AWS and blackhawk design. This last one went by the name LBT 1961 "vest, chest, Air Force style". With a too long to list history of improvements and variants is still in production, the most popular among these all.
-in mid 2000's Eagle Industries aiming at civilian market introduced a vest close to the AWS design (except for padded shoulder straps and bigger flaps for closing the pistol pouches), named the Paul Howe Universal Tactical Vest. Since civilians had little to no use for the big side pouches sized for old mx300r radios and Magellan NAV GPS a version with PALS webbing instead of the side pouches was made.
-TAG has its line of 1961/aws style rigs, the "phalanx", "intrepid" and "vendetta"