I like early DCUs , and DCU blouses with prior service insignia.  This blouse is both early issue and has prior service insignia.
Bought it  from a member of this forum recently, but am having difficulties identifying the SSI.
Apparently SSG Vanstavoren was a Naval Flight Officer at some point (could have been a Naval Officer, or a Marine Officer ).
The breast badge is  interesting ; it is an earlier version with black embroidery on tan as opposed to spice on tan.    
Any comments  are welcome..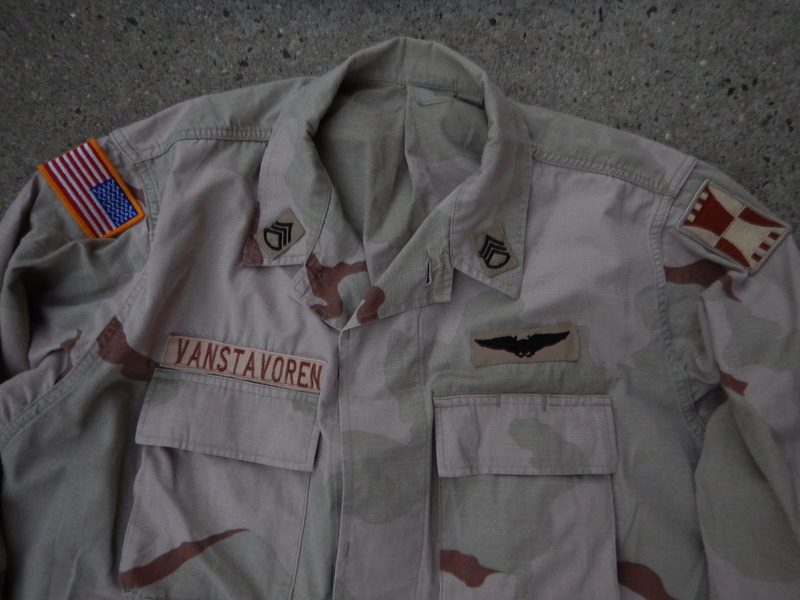 S