I picked this up over the weekend at the flea market. The pouch was attached to a 68' dated sleeping gear carrier and I don't believe they belong together. I researched the CQBE assault system, but have no found any photos that show a pouch like this. It is roughly 9"x6"
Front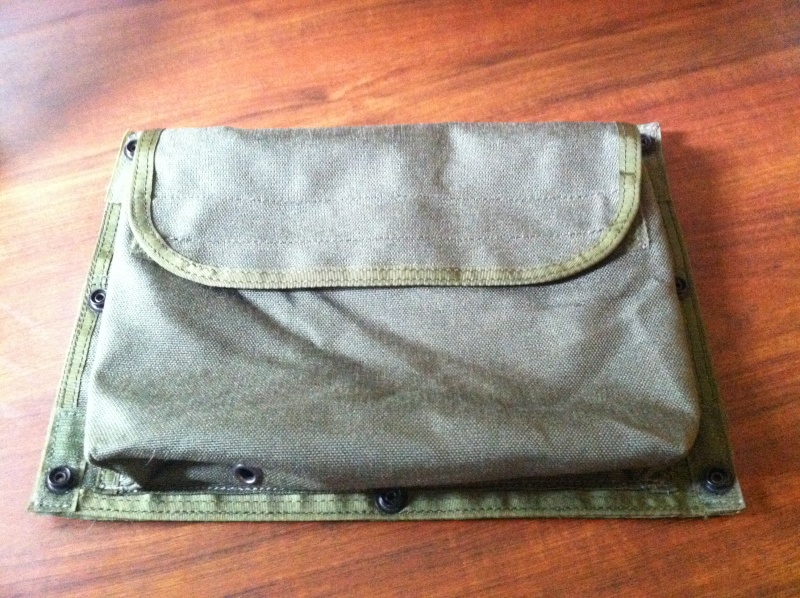 Back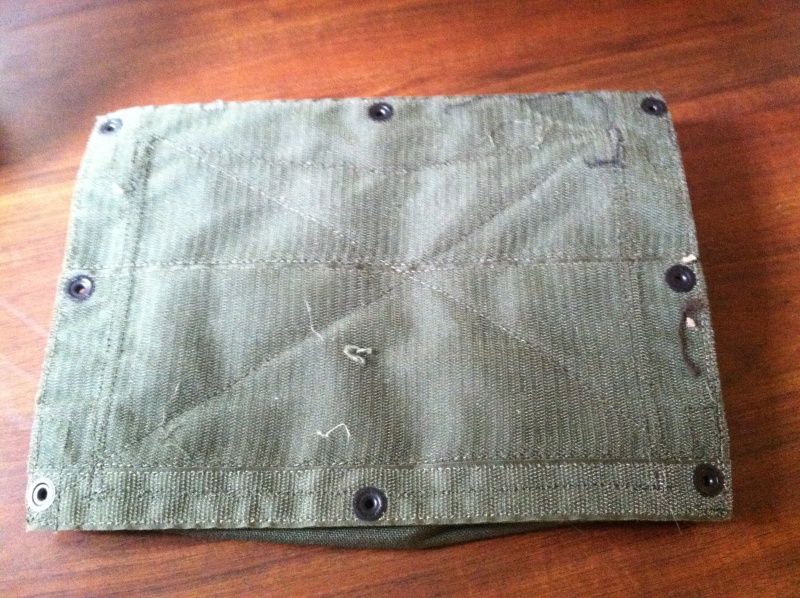 Flap open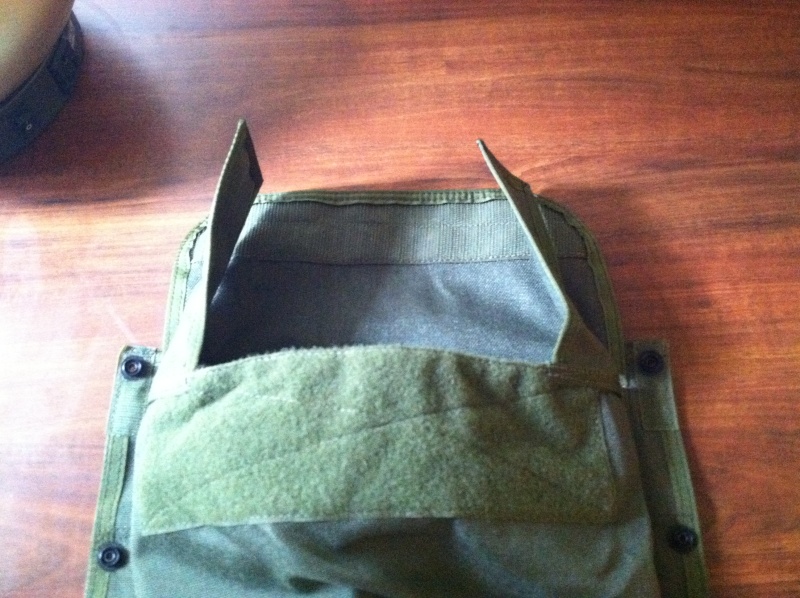 flap open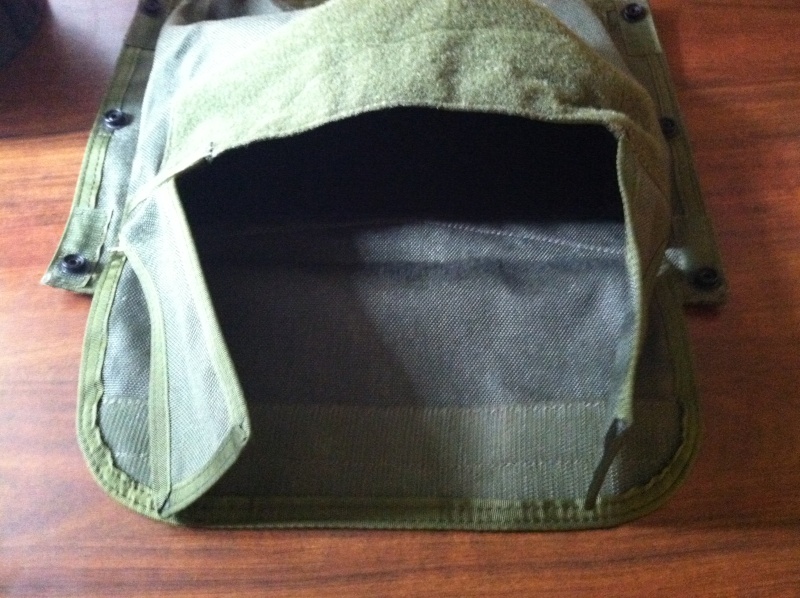 Close up of interior. Not PALS.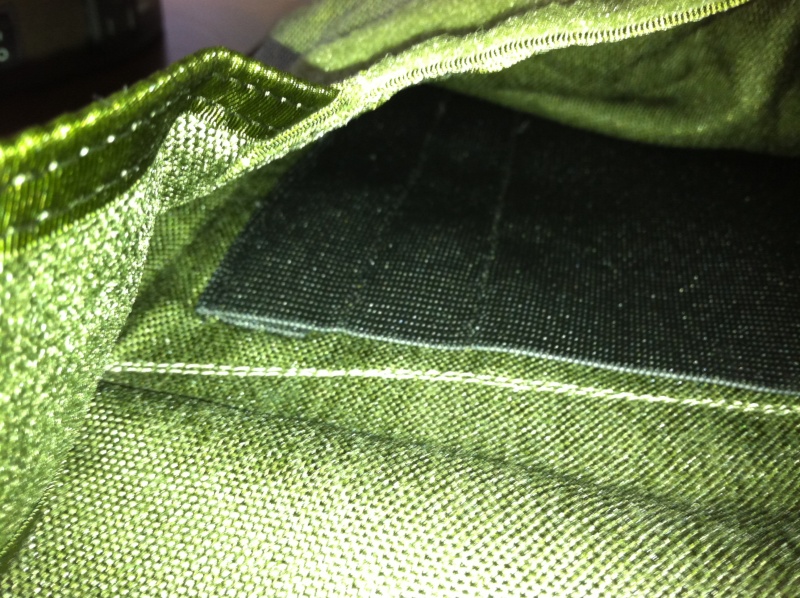 Close up of one of the snaps.