During the OIF 1, invasion and post-invasion, many soldiers had 1" by 1" reflective squares made from 3M reflective tape with velcro backing for their DCU's. All the real ones I've seen and had in hand are sewn by local tailor store or riggers. It was before the black type glint squares (factory made) became more common. The only problem is the real ones are very hard to find because soldiers usually get rid of them, so hence many DCU's have velcro squares sewn under their patches, only missing reflective squares.
So far I've seen units commonly used 3M reflective squares during early OIF:
-4th Infantry Division
-173rd Airborne Brigade
-82nd Airborne Division
-101st Airborne Division
Early OEF:
-Special Forces
-Rangers
Funny, I've searched for those type of 1" by 1" white/silver reflective squares but everytime people say they have it, they showed me a picture... But they have black IR squares. Once someone said he found some so he sent them to me. Black IR type again.

So I decided that I will have a little project: buy materials and sew them myself just like how they done it. (My sewing is very sloppy but it is how it looked like on real ones too!) So I made all of my DCU's with "naked" velcro squares complete.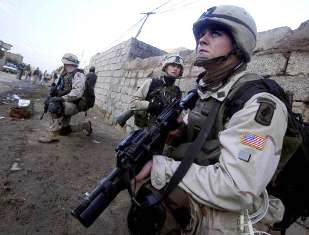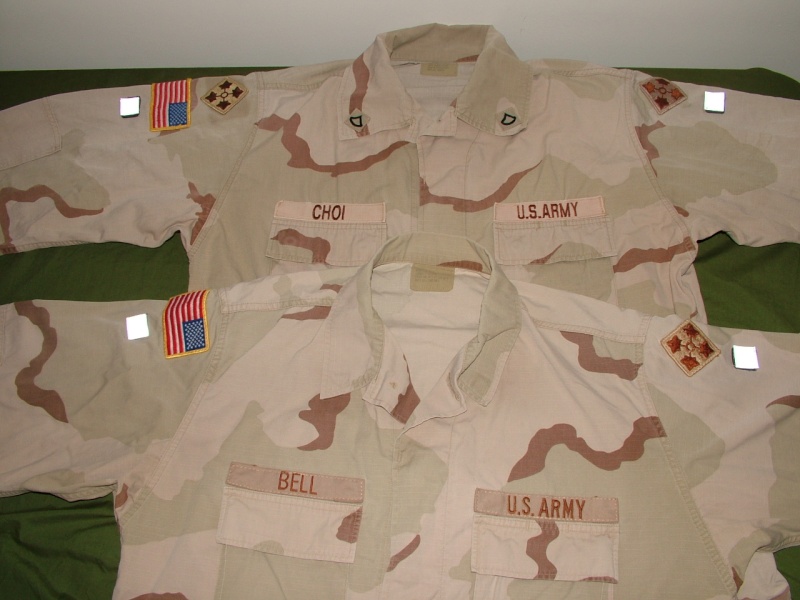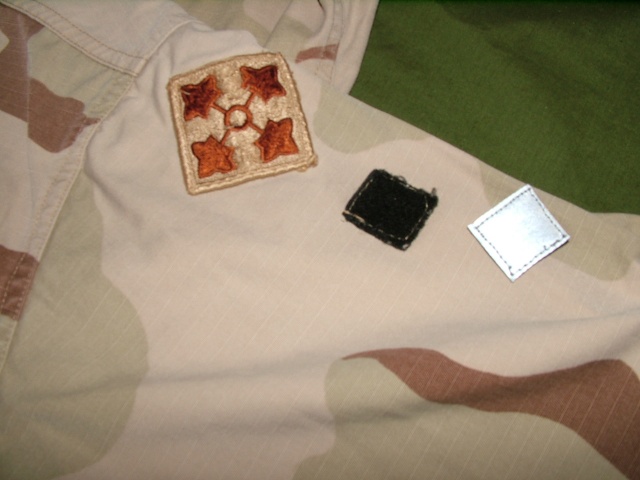 My products: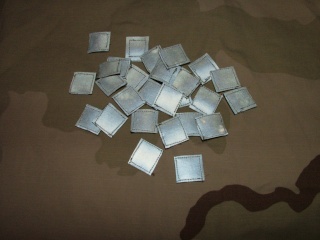 A comparsion photo showing the difference between 3M reflective and black IR squares.
Last edited by Mercenary25 on Thu Sep 15, 2011 11:25 pm; edited 1 time in total