Help needed to ID these US pouches please!!

Easy Gee

MODERATOR





Posts

: 3234


Join date

: 2010-08-20


Age

: 49


Location

: Good old UK

Help needed to ID these US pouches please!!
Pistol magazine pouch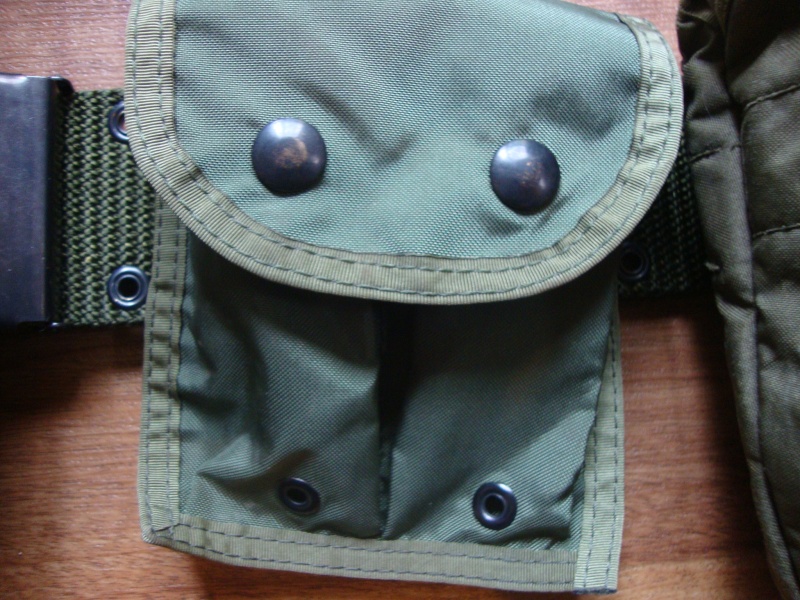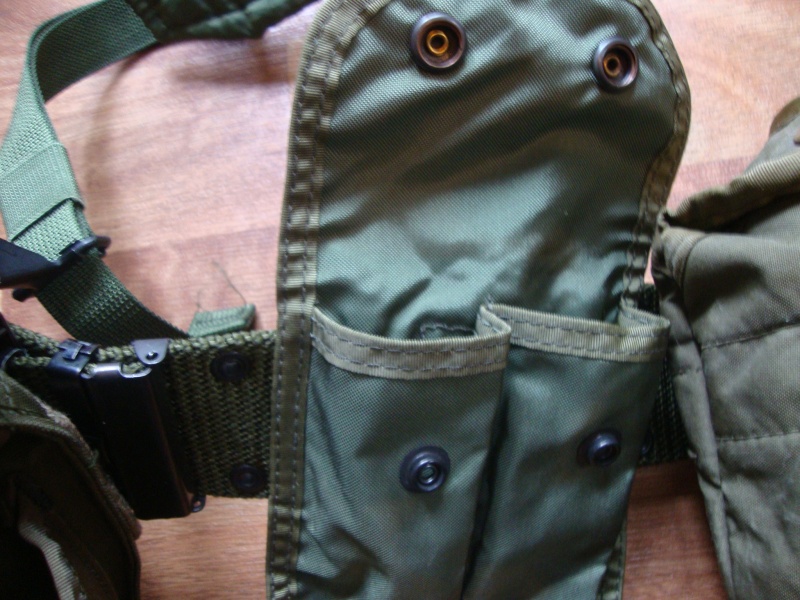 Absolutely no idea about this one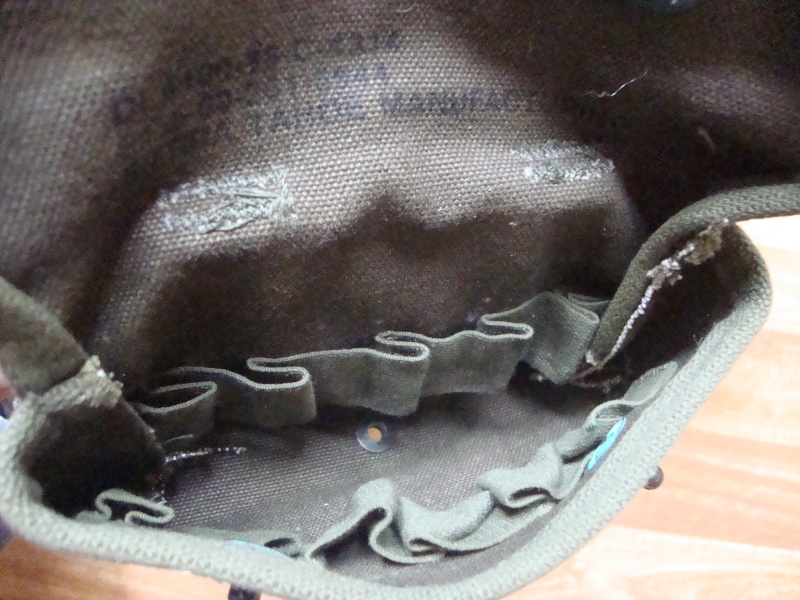 Thanks!!

_________________
Take it Easy.....Gary

من السهل جي

US0844

Master Corporal





Posts

: 240


Join date

: 2010-08-20


Location

: BZH (France) Task Force Korrigan

Hello, the second pouch, is for shotgun rifle, modèl world war two and the first pouch is for pistol


JKin

Chief Master Corporal





Posts

: 331


Join date

: 2010-03-17


Location

: Chicago

The shotgun shell pouch you have is dated 1988. They first started making those during the late 1960s.

The first pouch is an overseas made commercial item and holds two pistol mags.

CamoDeafie

Master Corporal





Posts

: 271


Join date

: 2010-02-20


Location

: Albany oregon

yes shotgun shell pouch, USGI, made to the M-1956 contract specs; pistol pouch, it is aftermarket, intended to replace the M1956 two pocket pistol pouch for the 1911 or the 30cal M1 carbine...

kriegsmodell

ADMIN





Posts

: 1847


Join date

: 2010-03-20


Location

: Central Illinois



Although the shotgun shell pouch shown is of more recent manufacture; this style of pouch dates from the late 1930s. It was then known as the Shotshell Pouch, Model 1938 adopted to replace the Model 1917 shoulder slung pouch. The M1938 Shotshell Pouch was an issue item during the Second World War and known examples dated 1943, 1944, and 1945 are found in collections. Later examples of the pouch such as this one are essentially the same differing only in color of the canvas material, belt attachment devices, and ink stampings. A nylon version with ALICE mounting clips was also issued during the Vietnam War period and examples of this variant dated 1969 have been observed. These pouches have never been plentiful and the older (WWII) dated ones will bring a substantial price.



_________________
"I looked up at the bunker in front of me and saw a khaki-uniformed NVA with a pith helmet, chest web gear, green Bata boots and an AK, Type 56, and no other identifying insignia. Then I shot him." -- Sergeant Tony "Fast Eddie" Anderson, RT Kansas, TF1AE, 1971

"My God, where do we find these men?" - President George H. W. Bush commenting on 1st SFOD-Delta after the Operation Acid Gambit rescue of Kurt Muse.

"Whom shall I send, and who will go for us?" Then I said, "Here am I. Send me." - Inscription on the dog tag resting on the flag-draped homeward bound casket of an American Special Opearations warrior killed in action in Afghanistan, July 2005. - Dick Couch - Chosen Soldier

"Choosing to die resisting rather than live submitting they fled only from dishonor and to meet danger face to face." - Lieutenant General John F. Mulholland Jr, USASOC Fallen Soldiers' Memorial Ceremony, 25 May 2012.

Easy Gee

MODERATOR





Posts

: 3234


Join date

: 2010-08-20


Age

: 49


Location

: Good old UK

Many thanks for looking and more the excellent information Guy's ..cheers


_________________
Take it Easy.....Gary

من السهل جي