Looking and hoping for some help with identification of this patch. Theatre made in Iraq and picked up by a friend from 5th SFG(A). This is a design that I am unable to identify. The quality is decent but the details are hard to make out. Appears to be a leaping frog holding a trident over crossed cannons? Base portions of cannon have U and 3. Interesting patch and the frog with trident made me think it might be NSW/SEAL related.

Closer shot below to capture detail: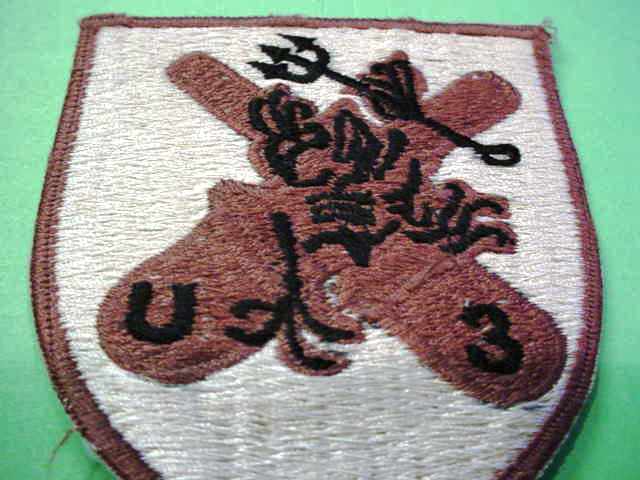 Posted on another forum some months ago I received responses that it "might" be Republic of China/Taiwanese Navy SEAL/UDT design or perhaps Philippine NAVSOG. Would suspect that US NSW folks have trained with these units at some point. Regardless, any thoughts would be appreciated .....