Tim Horton is Canada's largest fast food operator (too bad McDonalds) and its top seller of coffee (sorry Starbucks). This one is open to Kandahar- Afghanistan.
You can see two kind of cap, the first one in desert 6 colors is an original issue fromTim Horton Kandahar (2006), the second one is in cadpat arid but it is a fake, I m seeking the new one in arid cadpat.
Look at the windows cleaner's cap!!!
[url=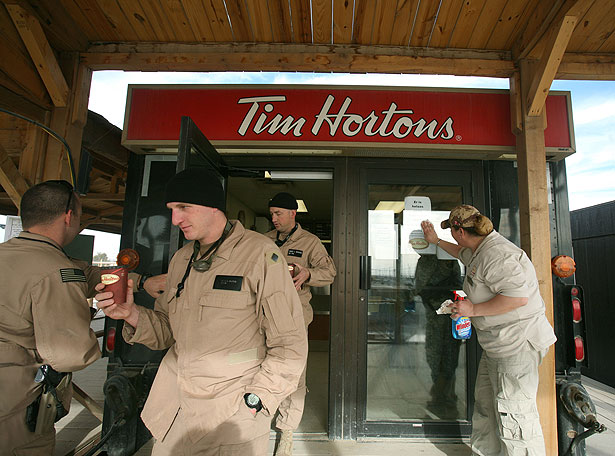 ]
[url=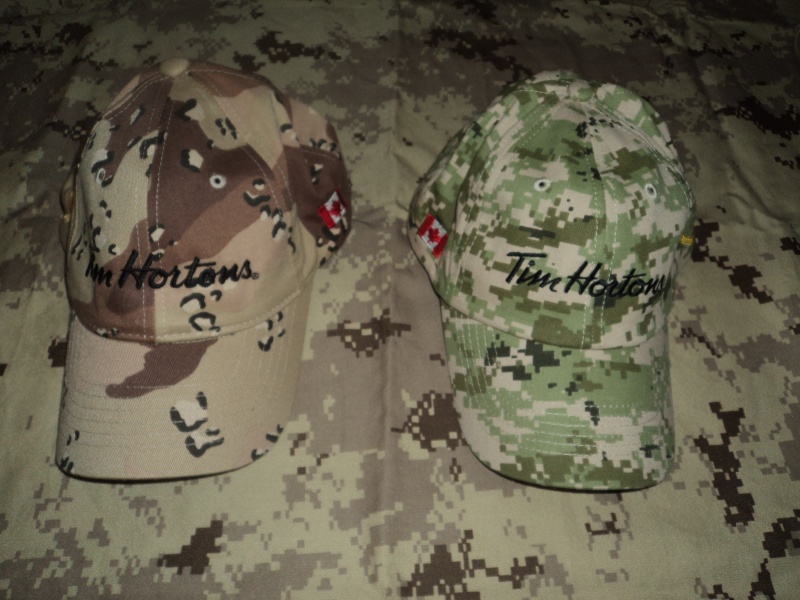 ]
[url=
]